Welcome to our booth on the 26th China International Dental Equipment Exhibition
Dear Sir/Madam,
We are thrilled to extend an invitation for your esteemed presence at the Maxflex booth during the 26th China International Dental Equipment Exhibition (DenTech). Our booth, M28-29, is conveniently located on the first floor of Hall 2.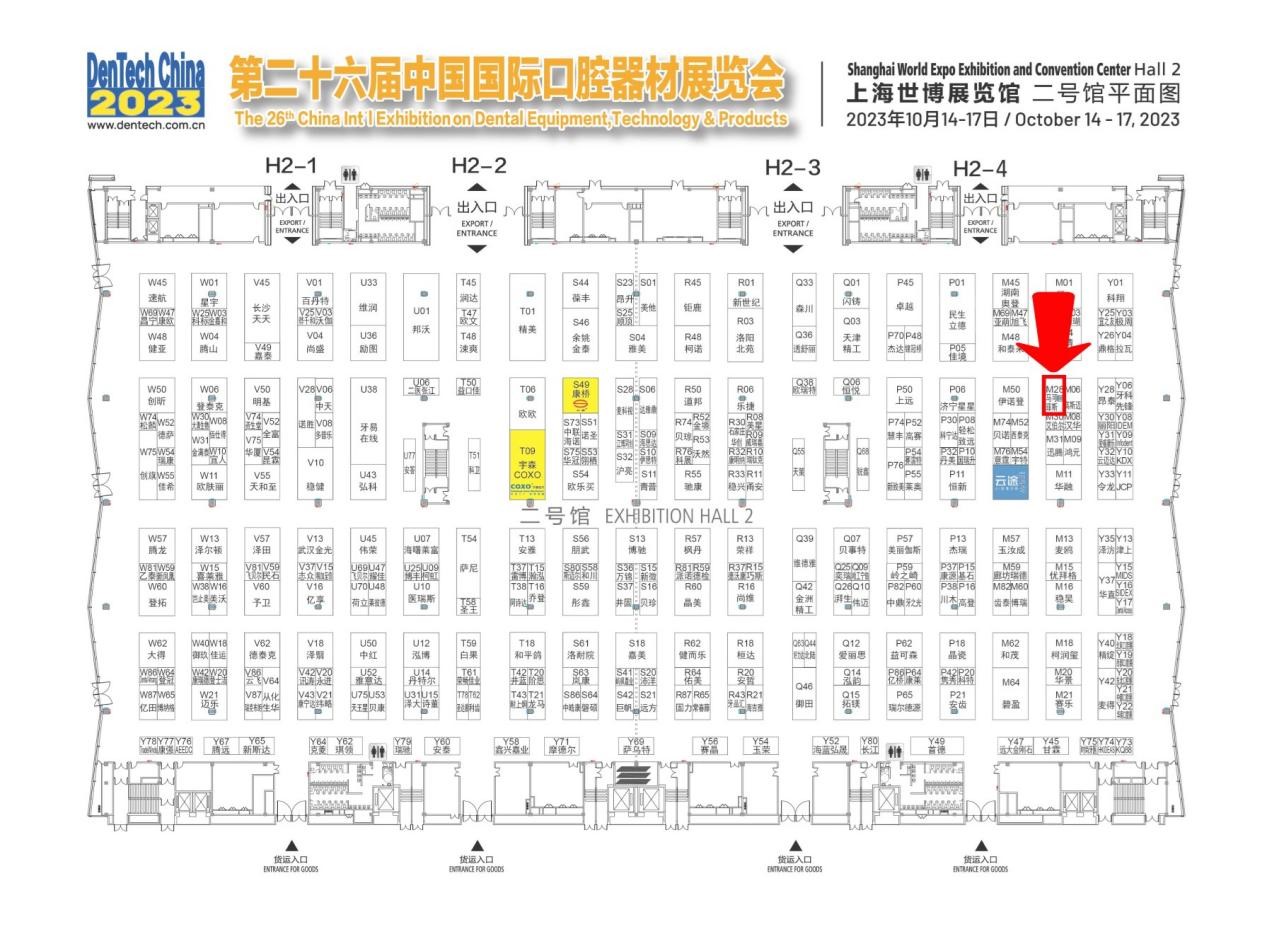 This prestigious exhibition is scheduled to unfold from October 14 to 17, 2023, at the Shanghai World Expo Exhibition and Convention Center, situated at No. 1099 Guozhan Road, Pudong New Area, Shanghai. DenTech serves as an invaluable platform for dental industry professionals to exchange insights, foster collaborations, and explore the latest advancements. The event showcases an array of digital products and cutting-edge innovations in implantology, invisible orthodontics, aesthetic dental materials, sensor-controlled equipment, and precision medicine. By participating in this event, you will have the opportunity to engage in face-to-face dialogues with key figures in the dental field and stay abreast of the industry's most current trends and lucrative business prospects.
Throughout the exhibition, we are proud to unveil our latest offerings, including dental sheets and a comprehensive solution for invisible orthodontics. Our newly developed composite dental sheets demonstrate a remarkable combination of qualities, including adjustable driving force, excellent stress retention rates, exceptional stain resistance, clarity, and enhanced wearing comfort. These sheets come in various models, each catering to distinct needs. Additionally, we are excited to introduce our one-stop solution for invisible orthodontics, providing clinic-side customers with an extensive suite of services, from dental sheets to chair-side equipment—a rarity in the global market.

The centerpiece of this offering is our dual-model pressure thermoforming machine and dual-model aligner trimming machine, both integral components of an advanced aligner production system. This innovative solution promises revolutionary cost efficiencies, heightened production productivity, and maximized dental sheet utilization. Specifically designed to cater to lab-side customers, it provides them with a one-stop solution to streamline their dental production processes and enhance overall operational efficiency.

Our booth visitors during this exhibition will enjoy exclusive pricing privileges, priority order processing, and expedited delivery services. We cordially invite you to visit our booth to delve deeper into our product portfolio and engage in insightful discussions regarding potential collaborations.

Should you require further information or have any queries, please do not hesitate to contact us. Once again, we express our gratitude for your interest and support, eagerly anticipating the pleasure of your company at the exhibition!
Best regards,
Maxflex Medical Technology Co., Ltd.